Addressing Wicked Problems in Healthcare through Informatics, Engineering, Data Science and Medicine
Who We Are

We are an interdisciplinary team of clinicians, informaticians, and engineers who aim to use data from Chicago hospitals to create dynamic human-in-the-loop machine learning (ML) models to improve patient outcomes, evidence-based systems, and leading transformative innovations that change the state of the practice.

Our team is formed from partnerships between multiple institutions, including the University of Illinois Chicago (UIC), the University of Illinois Urbana-Champaign (UIUC), Rush Medical Center, Mayo Clinic, Carle Foundation Hospital, OSF Medical Group, DuPage Medical Group, Northwestern University, and others.

Our Vision

The CREATE WISDOM team will discover and launch a new generation of technologies that will significantly enhance healthcare while creating opportunities for economic growth, leverage corporate relationships, and pursue multidisciplinary funding opportunities.

We plan to achieve this vision by building an AI Center in Medicine in Chicago that focuses on vulnerable populations and addressing wicked problems.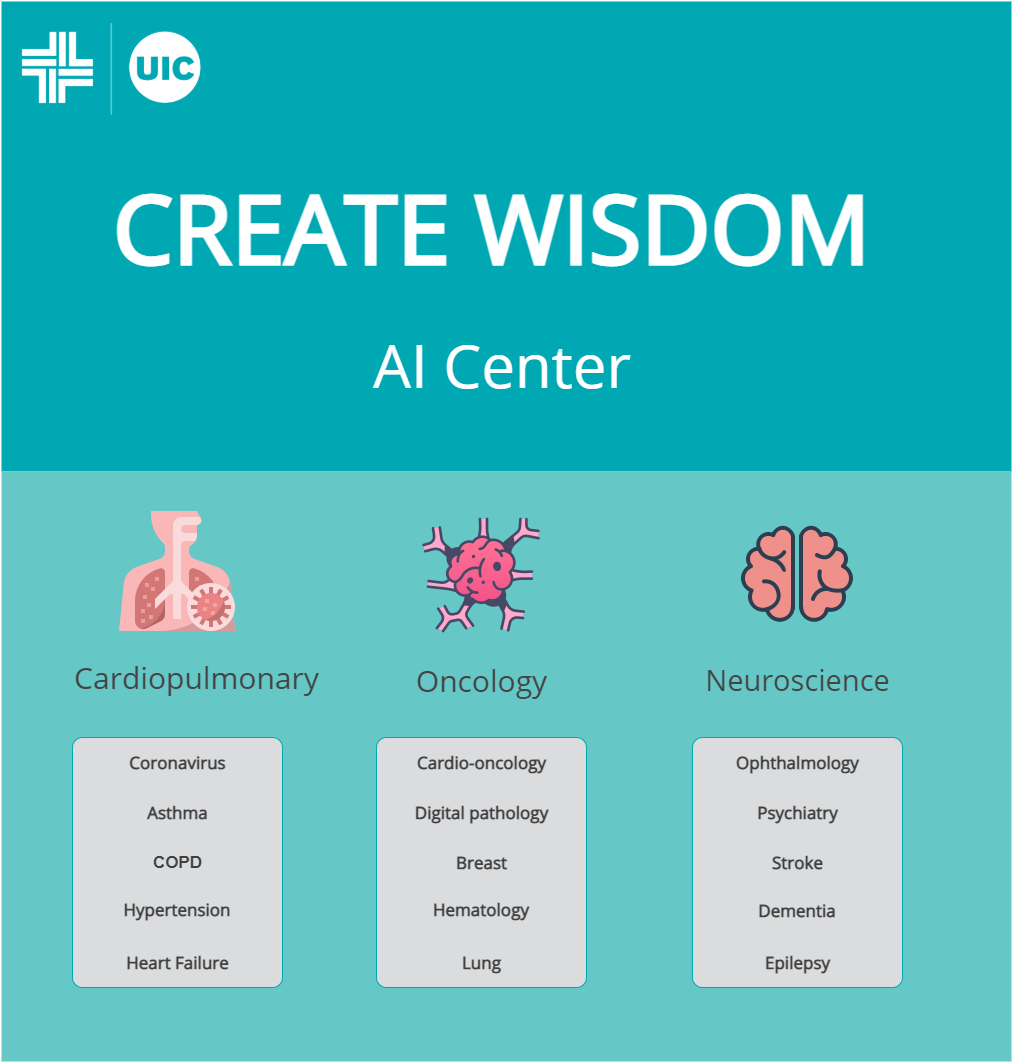 The Create Wisdom artificial intelligence center is currently focusing on the clinical areas of Cardiopulmonary, Oncology and Neuroscience.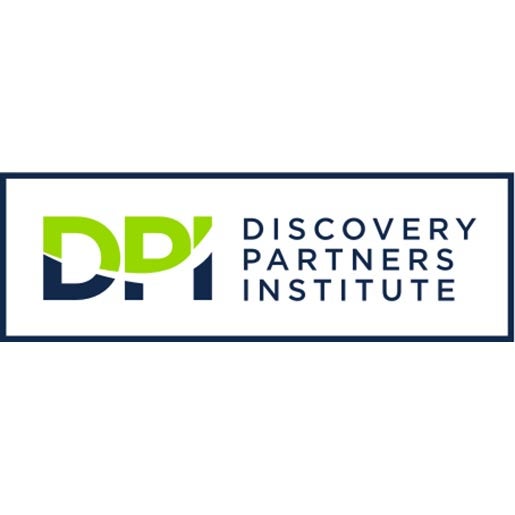 An R&D Science Team of the Discovery Partners Institute Heading link
The Discovery Partners Institute (DPI) continues investment in applied research that will allow Illinois to solve the pressing and complex issues for our future – all while harnessing the talent and innovation of Illinois' best and brightest minds.
Visit our DPI partner site