UIC's Academic Health Enterprise
The University of Illinois Hospital & Health Sciences System (UI Health) provides comprehensive care, education, and research to train health care leaders and foster healthy communities in Illinois and beyond.
A part of the University of Illinois Chicago (UIC), UI Health is a clinical enterprise that includes a 465-bed tertiary care hospital, 21 outpatient clinics, and 14 federally qualified Mile Square Health Center locations. With campuses in Chicago, Peoria, Quad Cities, Rockford, Springfield, and Urbana, the health system includes the academic and research activities of the seven UIC health science colleges:  Applied Health Sciences, Dentistry, Medicine, Nursing, Pharmacy, the School of Public Health, and the Jane Addams College of Social Work.
UI Health is dedicated to the pursuit of health equity.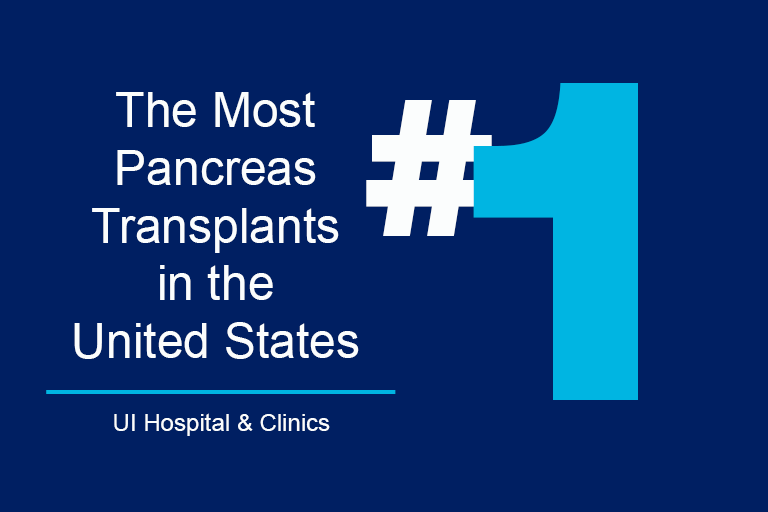 #1 (Most) Pancreas Transplants in the U.S.
In addition, the UI Health Kidney Transplant Program is #1 in the Midwest (Region 7) for the highest volume of kidney transplants performed in the region. (Calendar Year 2021).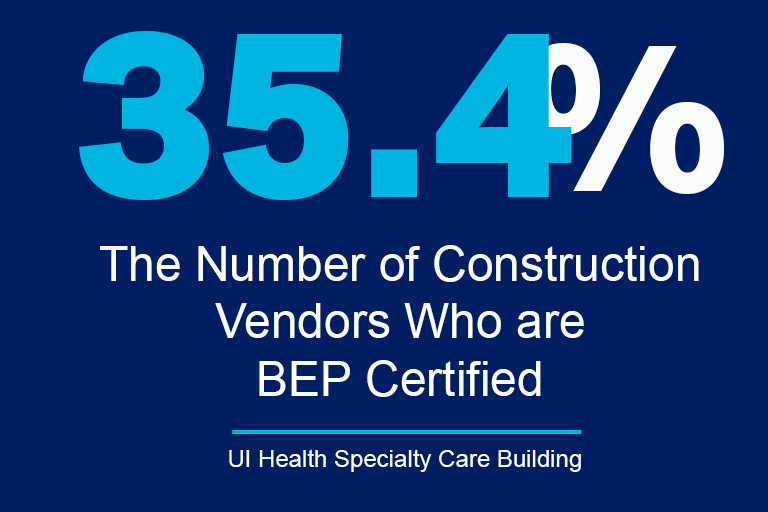 Exceeding BEP Goals for the Specialty Care Building
As construction on the new Specialty Care Building nears completion, UI Health is on track to exceed several goals of the Business Enterprise Program (BEP) Act, which fosters an inclusive and equitable business environment. UI Health committed to 20% of professional services and 30% of construction vendors as BEP vendors. To date, we have exceeded our goals with 20.3% of professional services and 35.4% of construction vendors as BEP certified.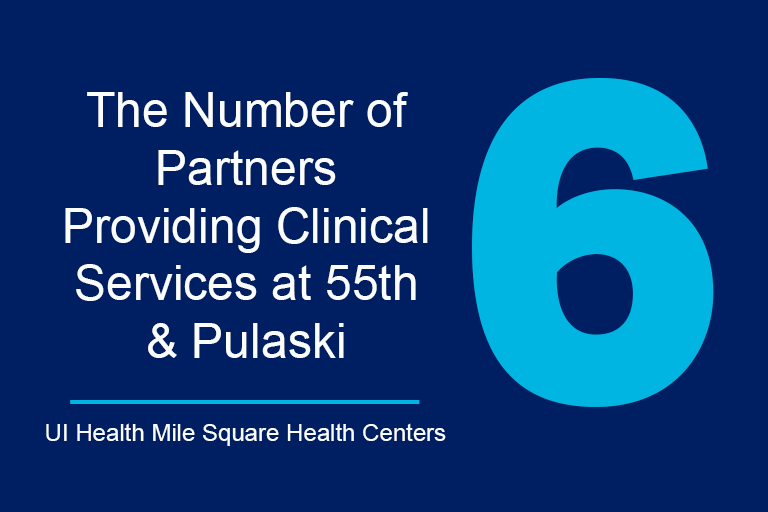 Six Clinical Partners Involved in Health Collaborative
The 55th & Pulaski Health Collaborative is bringing health equity to the Gage Park and West Elsdon communities through the clinical partnership of UI Health, the Colleges of Medicine and Applied Health Sciences, and three federally qualified health centers: Alivio Medical Center, Friend Family Health Center, and UI Health Mile Square Health Center.