UIC School of Public Health and Boat Safe Chicago Team-up to Combat Opioid Overdoses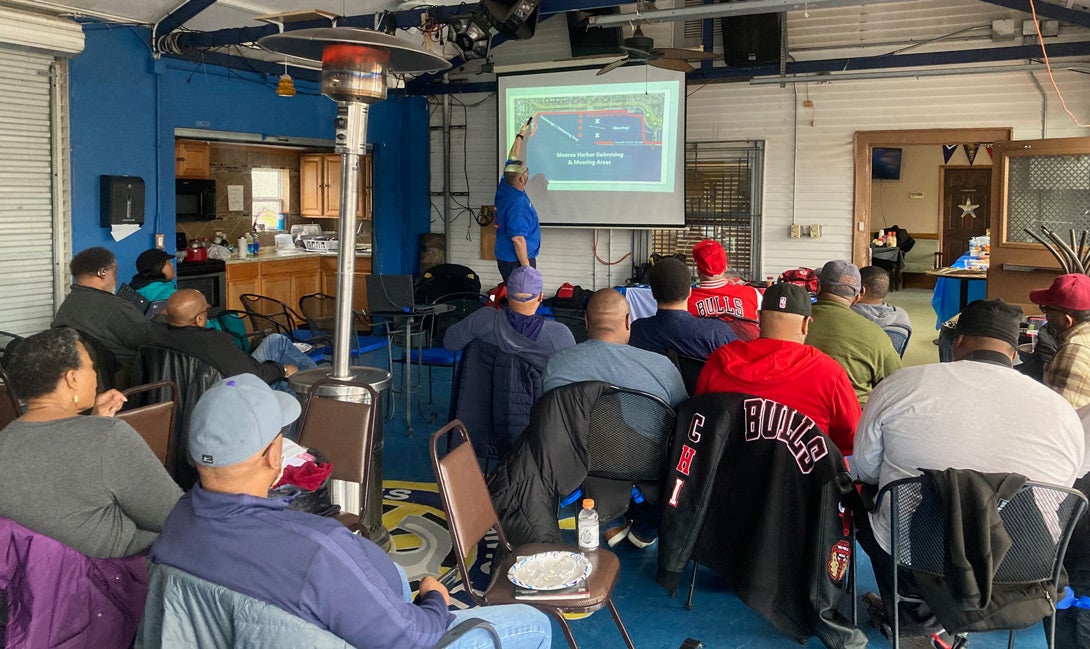 As warm weather rapidly approaches, a new relationship between the UIC School of Public Health (SPH) and Boat Safe Chicago seeks to address opioid overdoses during boating season. Building on their mission to improve the safety and security of our collective boating experience, Boat Safe Chicago is working with SPH's Community Outreach Interventions Project (COIP) to educate the public on the signs and symptoms of opioid overdose and how to administer Narcan to prevent death. Narcan is a form of naloxone which is now available over the counter, and Narcan administration rapidly reverses the effects of opioid overdose to save lives. COIP is also providing Boat Safe Chicago with a supply of Narcan for distribution among boats and charters along the city's shoreline.
Addressing the opioid epidemic has been a priority for UI Health, the university's academic health enterprise. UIC Vice Chancellor for Health Affairs Robert Barish, MD says, "We are so pleased to see this kind of community connection. It is a perfect example of how UI Health works with local organizations to promote health and wellness throughout Chicago, and aligns perfectly with our mission of fostering health equity."
COIP exemplifies that mission by providing street-level interventions for people with substance use disorder, as well as for people with HIV, hepatitis or other infectious diseases associated with substance use. In this latest community partnership, COIP's harm reduction services coordinator Maggie Kaufmann has been coordinating to provide the training and Narcan to Boat Safe Chicago.
David Jimenez, director of COIP, has witnessed the dramatic increase in opioid misuse and drug overdose deaths in recent years. "We are eager to work with Boat Safe Chicago to provide staff training and access to Narcan to save lives and educate the marine community about the risk for opioid overdose," he said.