UI Health Helps Celebrate Black History Month at Auburn-Gresham Healthy Lifestyle Hub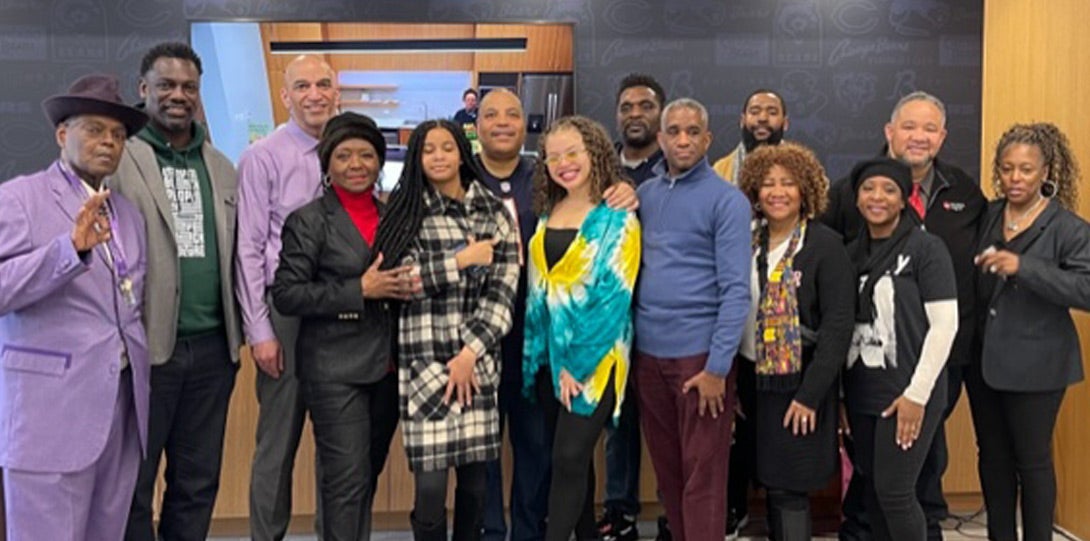 On Saturday, February 25th a collaboration between UI Health, the UIC Neighborhood Center and the Greater Auburn Gresham Development Corporation, in partnership with State Representative and Deputy Majority Leader Mary E. Flowers, 31st District, engaged with residents of the Auburn Gresham Community to close out Black History Month. This Black History Month Celebration was held at the Auburn Gresham Healthy Lifestyle Hub located at 839 West 79th Street, Chicago, IL.
A primary focus of the event was to engage residents of the Auburn-Gresham community through health and wellness programming, education, arts and culture, housing information, career opportunities, and personal development. It was great to see residents of Greater Auburn Gresham share and exchange information from UIC's Student Success Units (African American Academic Network, the CHANCE program, and the TRIO program).
The Black History Month Event was strongly supported by Dr. Robert Barish, UIC vice chancellor for health affairs, and was spearheaded by Dr. Phyllis P. Hayes, assistant vice chancellor for external engagement, and Mr. Henry Taylor, Executive Director of the Mile Square Health Center, UI Health's network of federally qualified health centers. Together, they convened a dynamic committee with the vision and creativity to make this amazing event a reality. Special thanks also go to State Representative Mary E. Flowers, 31st District, who currently serves as house deputy majority leader, and the awesome planning committee who worked diligently to provide an inspiring Black History Month Event for the community. Another special guest was Alderman David Moore, 17th Ward, who visited the vendors and participated in several of the day's activities.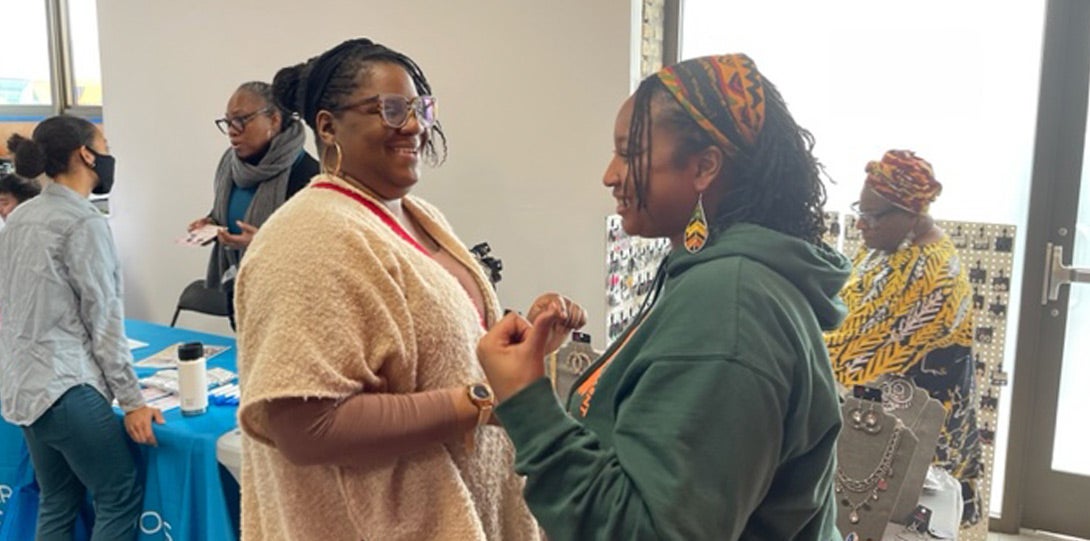 Attendees also had the opportunity to speak with representatives from UIC's Urban Health Program, which works to increase minority representation in the health sciences at UIC, as well as the University of Illinois Cancer Center and the UIC College of Pharmacy. Also on hand were vendors from local businesses and organizations, including ComEd, City Colleges of Chicago, Heartland Alliance, Bank of America, Block by Block Home Ownership Services, Juiced by Shic, Neighborhood Housing Services, the UIC Office of Community Engagement and Neighborhood Health Partnerships (OCEAN-HP), and our site host, UIC Neighborhood Center (represented by Mr. Keith Lewis, Ms. Crystal Stevenson & Mr. Khameron Riley).
During the event, local elementary and high school students presented essays and poetry for Black History Month, and motivational words were provided by B Invincible (thanks to Dr. Anthony Jett of the TRIO program) who inspired the audience. Attendees also had the opportunity to participate in the following workshops: College Readiness, Money Management, Time Management, Mental Health & Wellness, and a Cooking Demonstration. Thanks to the vision and commitment of Mr. Carlos Nelson, Executive Director, Greater Auburn Gresham Development Corporation, and his fantastic team, attendees enjoyed a fun-filled afternoon of networking, historical overviews, and impactful strategies to enhance their future endeavors.
Each year in the month of February, our nation honors the achievements and sacrifices that African Americans made to the development of our country and the world. During this month-long celebration, organizations, churches, and communities across the globe take time to focus on the past, present, and future accomplishments of Black people in America. The story of Black History started in February 1915 when Harvard trained historian Carter G. Woodson and Minister Jesse E. Mooreland founded the Association for the Study of Negro Life and History (ASNLH). This organization's role was to focus on researching and promoting achievements by African Americans, and other people of African descent. However, just over a decade after ADNLH was founded, Carter G. Woodson known as the "father of black history," worked tirelessly to designate and make known the importance of educating and empowering "Negros" about their history. At that time a weeklong celebration was created to empower and encourage the coordinated teaching of black history in public schools across our nation.
Photos of the BHM Event in the Healthy Lifestyle Hub Heading link
Modified on March 15, 2023