UI Health 55th & Pulaski Health Collaborative Expands Specialty Care for Chicago's Southwest Side
The UI Health 55th & Pulaski Health Collaborative is an innovative venture among UI Health and seven community organizations, working together to bring comprehensive healthcare services to the residents of Chicago's Gage Park and West Elsdon communities. The first of such collaboratives funded by the Illinois Department of Healthcare and Family Services, the facility opened its doors in May of 2022 (link to ribbon cutting), providing urgent care, behavioral health care and more, and has since seen an expansion of available services.
Since that time, UI Health has been dramatically expanding the range of both pediatric and adult services offered at the location, including cardiology, colorectal surgery, endocrinology, general surgery, hematology, lung screening, nephrology, neurology, ophthalmology, orthopedics, otorhinolaryngology, podiatry, pulmonary, rheumatology, and women's health with a certified nurse midwife. Ultrasound, X-ray and CT scan imaging are currently available on-site. Fall of 2023 will see further expansion of services with the addition of dermatology, gastroenterology, mammography, nutrition, occupational therapy, physical therapy and urology. In 2024, dental services will be provided by Mile Square Health Center and additional midwifery services provided by community partner Alivio Medical Center.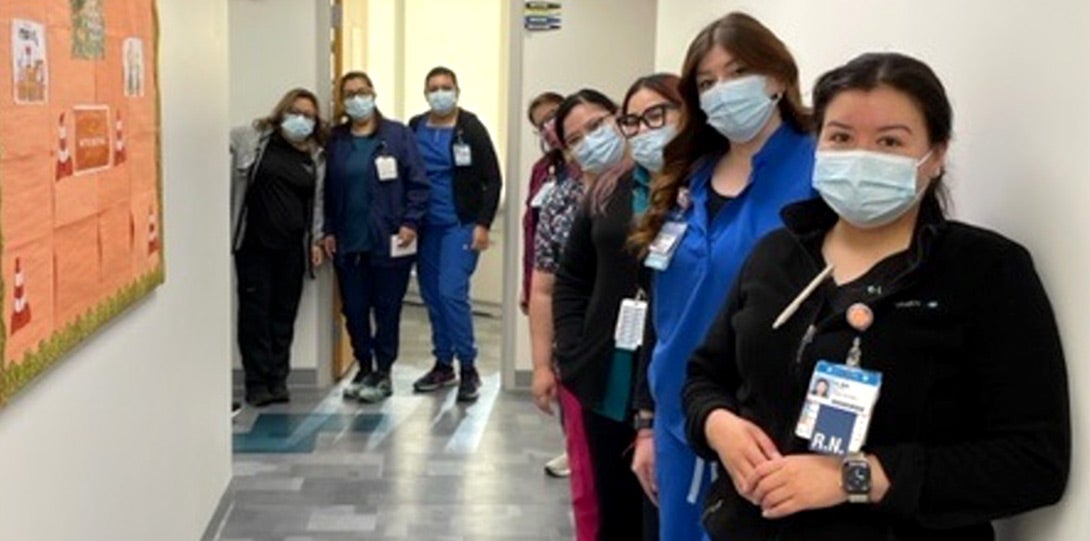 As services have expanded, so has the number of individuals receiving care; as of July 2023, the 55th & Pulaski Health Collaborative reached a significant milestone of 10,000 patient encounters and has served more than 4,500 individual patients. "The ongoing expansion of healthcare services at the 55th & Pulaski Health Collaborative is a result of the dedication shared by UI Health and our community partners to increase access to quality care and to promote health equity," said UIC Vice Chancellor for Health Affairs Dr. Robert Barish. "We are thrilled to continue providing a full range of specialty and urgent care services for Southside communities."
Dr. Heather Prendergast, executive director of the University of Illinois Physician Group which spearheaded the collaborative proposal, emphasized that the core promise of the 55th & Pulaski Health Collaborative is to provide unprecedented healthcare access to the community, in the community. "Through partnership with our community organizations and community providers, the collaborative remains responsive to local health needs," she said. "We have a tremendous opportunity to favorably impact health outcomes by providing comprehensive access to care and eliminating health inequities that are far too common in communities of color. What we are doing at 55th & Pulaski is exciting and truly changing the game."
Photo Tour of the UI Health Clinic at 55th & Pulaski Heading link
Modified on October 03, 2023