Scholarships for Students Committed to Underserved Communities
The UIC College of Applied Health Sciences has received $1.5 Million to increase workforce diversity and promote health in underserved communities.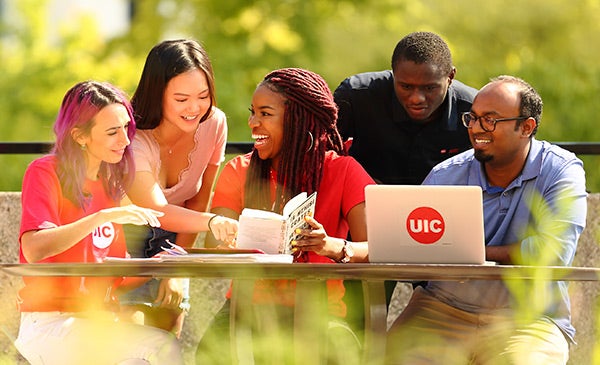 As part of the U.S. government's response to the impact of the COVID-19 pandemic, the Department of Health and Human Services has awarded $1.5 million of scholarship funding to the UIC School of Public Health, which will support 57 Master of Public Health students over the next three years. In addition to increasing the public health workforce, a focus will be the creation of a more diverse workforce trained to help underserved communities through prevention, improved access to care, and implementation of policies that promote health and well-being. Additionally, a portion of the funds will be set aside to support community-funded workers who were trained by UIC during the pandemic to perform contact tracing and connect vulnerable individuals with services, and who now desire to further their public health education to serve their communities.
Modified on January 17, 2023