Representation in Healthcare: Health Sciences Colleges at UIC are Engaging Young People in the Community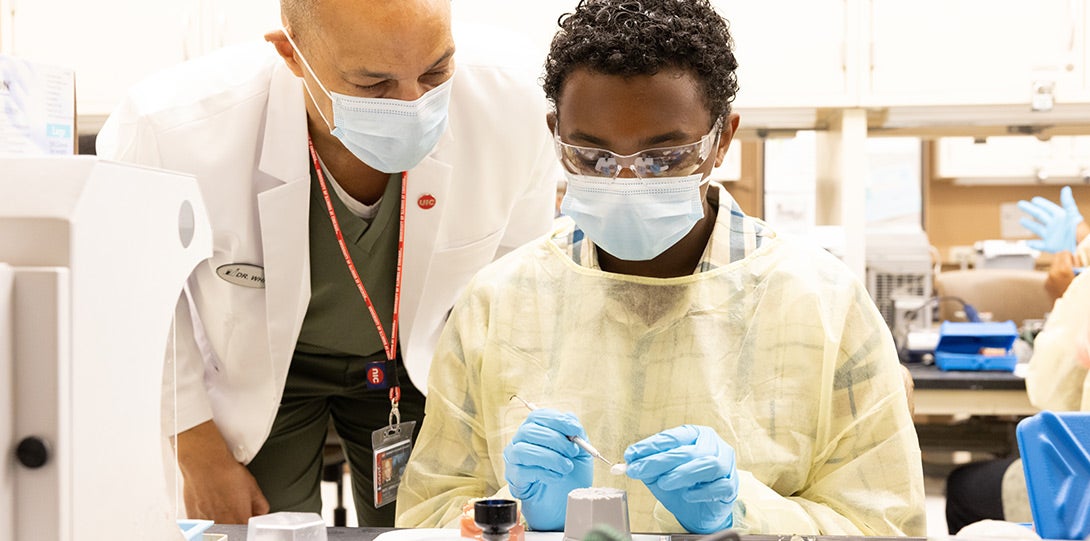 The mission of the Urban Health Program (UHP), administered through the Office of the Vice Chancellor of Health Affairs, is to increase the representation of minority students in the health sciences at UIC and in health professions. UHP provides programming, resources, and support for pre-health and health professional students who are dedicated to addressing persistent health disparities in minority populations and improving the quality and availability of healthcare in underserved urban areas.
This summer, in coordination with UHP, several health sciences colleges at UIC participated in events focused on increasing Black male representation in the health professions: the 2022 Black Men in White Coats Youth Summit and the College of Dentistry Urban Health Program Dental Camp.
Modified on September 07, 2022