Preventative Screenings at UI Health Find High Rates of Undiagnosed Diabetes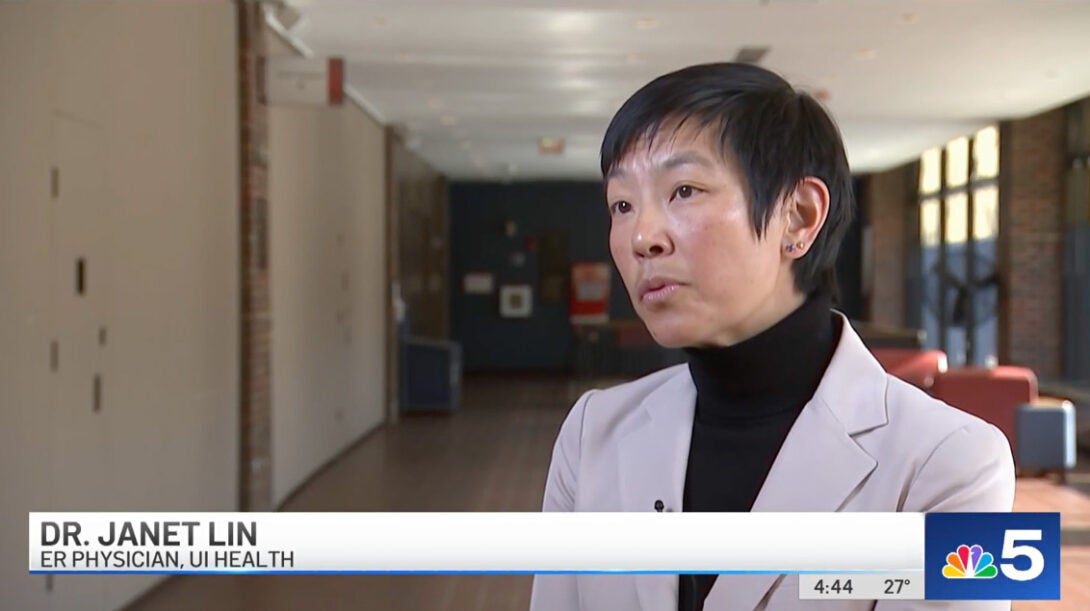 In the communities served by UI Health – communities that have traditionally experienced high rates of health inequity – many people are living with undiagnosed diabetes ore pre-diabetes.
This finding was discovered in a recent study conducted in the UI Health Emergency Department. Through this study, patients seeking emergency treatment were screened for diabetes during their visit, and nearly half of those people were diabetic or pre-diabetic and did not know it. Dr. Janet Lin, emergency physician and associate CEO of strategic integration and partnerships at UI Health, discussed the importance of the study in recent coverage by NBC Chicago.
Such screenings have continued beyond the initial pilot study and are continuing to identify approximately 300 people every month who have undiagnosed diabetes or pre-diabetes.
Modified on April 17, 2023