New Specialty Care Building Opened in September 2022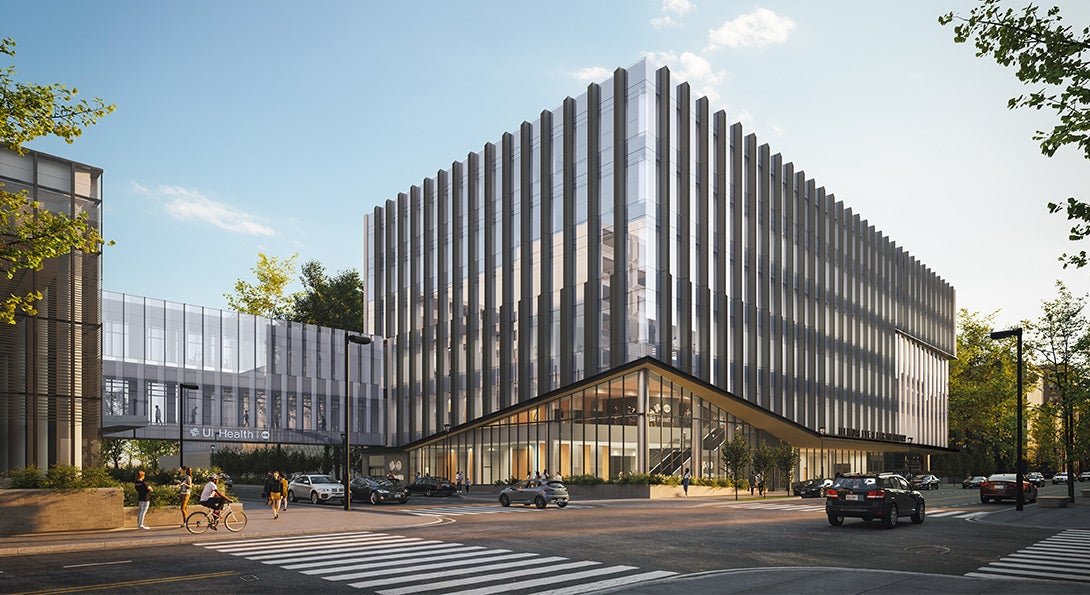 The UI Health Specialty Care Building (SCB), featuring the Bruno & Sallie Pasquinelli Outpatient Surgery Center and five specialty clinics, opened to patients on September 26, 2022. The almost 200,000 square-foot facility offers six floors of patient care space to accommodate the growing need for expert specialty care and outpatient surgery. A total of eight operating rooms, and 24 pre-post/peri-anesthesia care unit bays provide comprehensive outpatient care for the diverse patients and communities served by UI Health.
The advanced care provided in the SCB includes outpatient surgery; transplant services, including a fully Spanish-speaking kidney transplant clinic; ophthalmology, ear, nose, throat/otolaryngology; head and neck surgery; urology; and gastroenterology. The UIC College of Pharmacy also provides outpatient pharmacy and compounding services as a convenient way for patients to pick up their prescriptions post-procedure.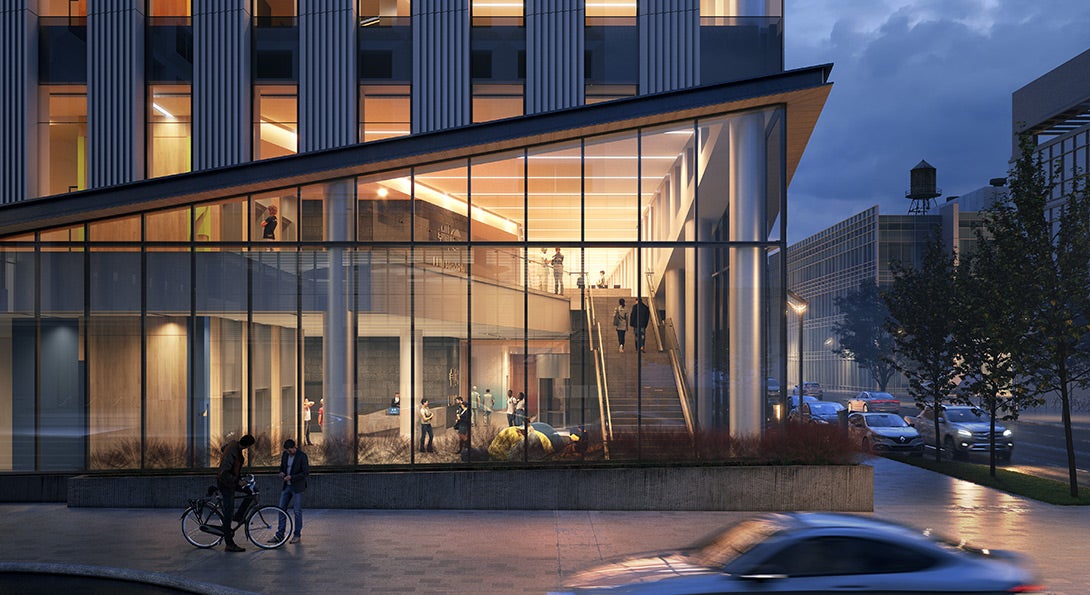 By leveraging new technologies, the new state-of-the-art building offers an improved patient experience, allowing patients to check in using the convenience of their online patient account (MyChart) or using a kiosk. Greeters are also on-site to guide patients during their visit, and valet parking will be available.
With finalization of construction of the SCB, UI Health exceeded several goals of the Business Enterprise Program (BEP) Act, which promotes an inclusive and equitable business environment. UI Health committed to 20% of professional services and 30% of construction vendors as BEP vendors. To date, those goals were exceeded, with 20.3% of professional services and 35.4% of construction vendors as BEP certified. The facility is also on track to achieve LEED Gold Certification for environmental friendliness.
The SCB is projected to host 200,000 patient visits per year and more than 8,200 surgeries and 8,300 gastrointestinal procedures a year.
UIC Vice Chancellor for Health Affairs, Dr. Robert A. Barish thinks the SCB represents a milestone in offering state-of-the-art health care to Chicago communities. "Health equity through access to quality care is a pillar of the UI Health mission," he said. "The Specialty Care Building accomplishes that mission by offering a first-class experience to patients and their families, and first-rate outpatient and clinical services. We are thrilled to see this new facility opening."
The new building was inaugurated on September 14 with a ribbon cutting ceremony, attended by dignitaries from UI system and UI Health, as well as from Chicago and Illinois government.
UI Health Specialty Care Building: A New Foundation for Expert Care Heading link
Modified on November 16, 2022