New Health Equity Center to Promote Belonging and Justice in the Health Sciences and Health Professions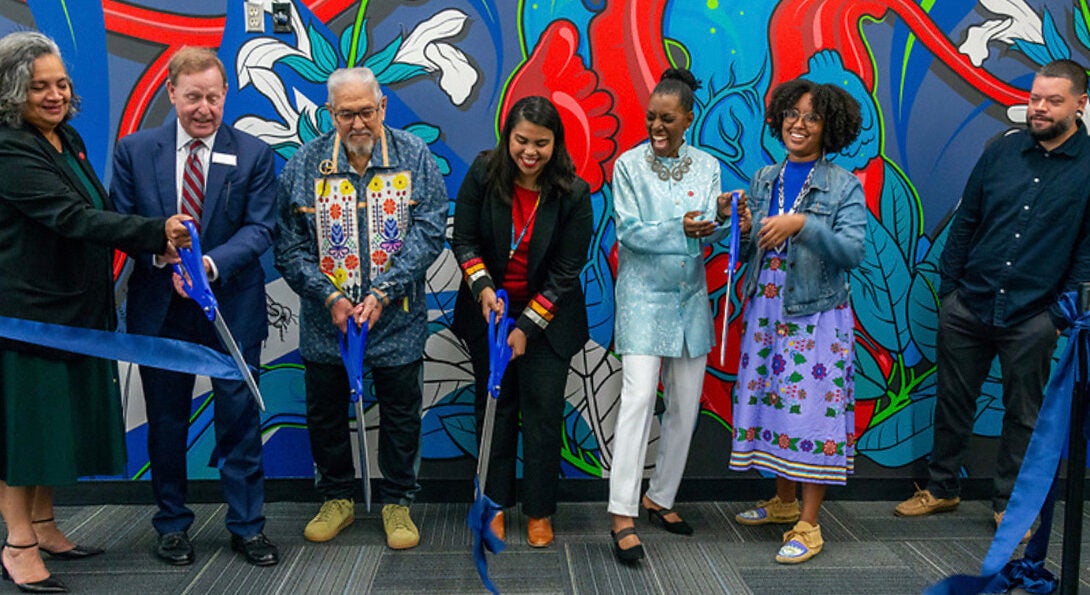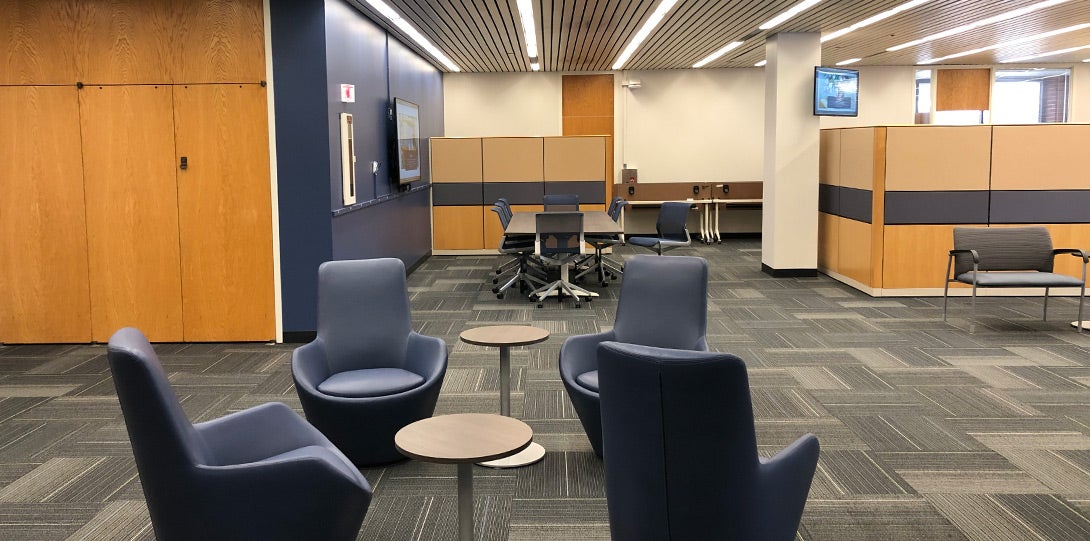 The University of Illinois Chicago (UIC) is pleased to announce the opening of the new Odehmenan Health Equity Center (Odeh Center) on the university's health sciences campus. The new center will help foster a collective culture for all people to be able to flourish at UIC by centering people who have been placed on the margins of society for generations. The Odeh Center intends to yield power, space and resources to surrounding communities and partner with UI Health and UIC's health professionals to deliver the highest standards of care to their patients. Located in the UIC Library of the Health Sciences, the center will accomplish this by offering a space for education, affinity groups, events, dialogues, advocacy and other activities.
The first word in the Center's name, Odehmenan — pronounced: Odeh-me-nan: (odéh (oh-debt) me (muh) nan (nan) — is a Potawatomi word that translates to, "this heart of ours." The Potawatomi people are one of the original peoples of the Chicagoland area and one of the Three Fires Confederacy Nations, who know this area as their ancestral home. The name encompasses the symbolism of the heart as a powerful and essential organ in the body, as well as of the Odeh Center to provide the "heart space" necessary to build belonging and advocacy at UIC.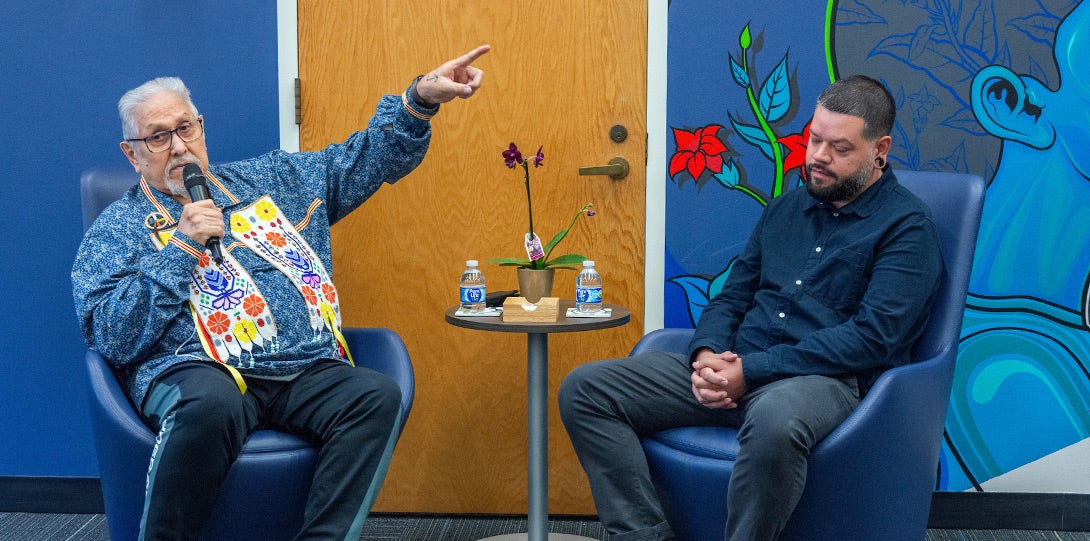 The Odeh Center was inaugurated with a dedication and ribbon cutting ceremony on Wednesday, September 13, 2023, featuring remarks from university leaders; remarks from Donald Perrot, a Potawatomi language expert who was instrumental in the naming of the center and its symbolic meaning; remarks from Zoë Harris, president of the Indigenous Graduate Student Association, a UIC PhD student and citizen of the Mashpee Wampanoag Tribe, and the ceremonial planting of a sacred Cedar tree in the university's Atkins Medicinal Plant Garden. Following the ribbon cutting, attendees engaged in a question and answer session with Donald Perrot and with Miguel A. Del Real, a Chicago artist from the Pilsen community who designed and painted a striking mural that adorns the center's primary wall. The dedication and ribbon cutting were held in tandem with a fall welcome event for students, faculty and staff on UIC's health sciences campus.
Adriana Black, MPH, MAT, the founding director of the Odeh Center, said that it was essential that the center should honor the first people of the Chicago area whose ancestral land the university now occupies. "There are seven Centers for Cultural Understanding and Social Change at UIC, but none that yet explicitly acknowledged our native and indigenous students and communities. Although this will serve as a health equity center that brings in programming from the seven cultural centers, as well as the seven health sciences colleges and schools, it was imperative to me that we moved past acknowledgements in words and move to action. We partnered with Native community leaders, health advocates and academics to establish the name of the Odeh Center, conceptualize the art in the space and plan the launch," she said. "Ensuring that we were this intentional, transparent and explicit in our launch process was fundamental. We want this event to serve as the foundation of all what the Odeh Center will continue to strive for: to center people and communities who have been minoritized and marginalized, foster belonging in our pursuit of health equity, and seek to flourish in the work that we do together."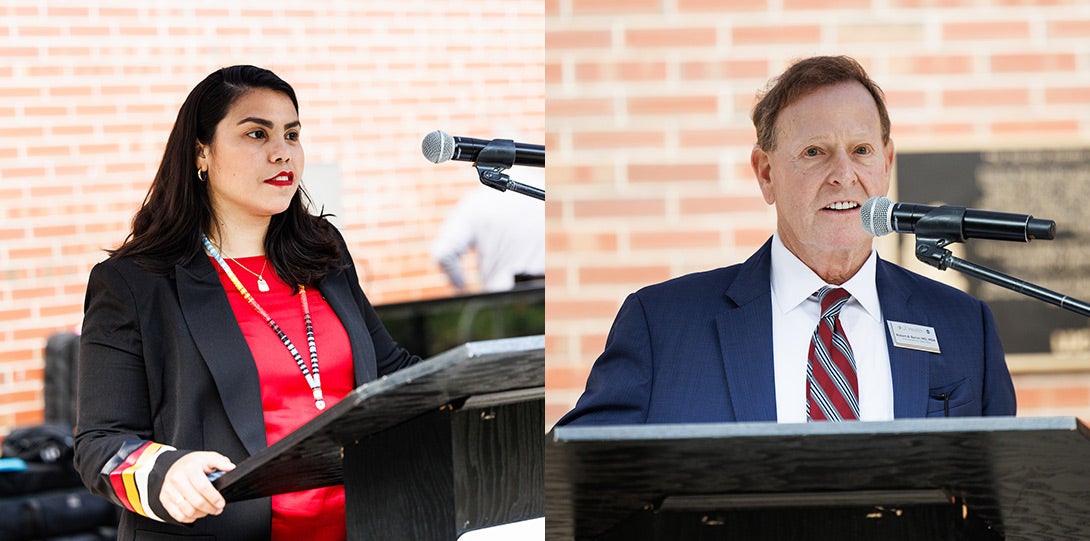 Dr. Robert Barish, UIC vice chancellor for health affairs, emphasized the alignment between the Odeh Center and UI Health's core mission of advancing health equity, "We've been truly excited to conceptualize and launch this new health equity center, and we see it as an important extension of our mission," he said. "We want UIC and UI Health to be places where all people feel welcome and supported, places where they can flourish not only academically and professionally, but also as individuals, and go on to deliver high quality and compassionate health care to the communities who most need it."
Modified on September 27, 2023