Improving Outcomes for Out-of-Hospital Cardiac Arrest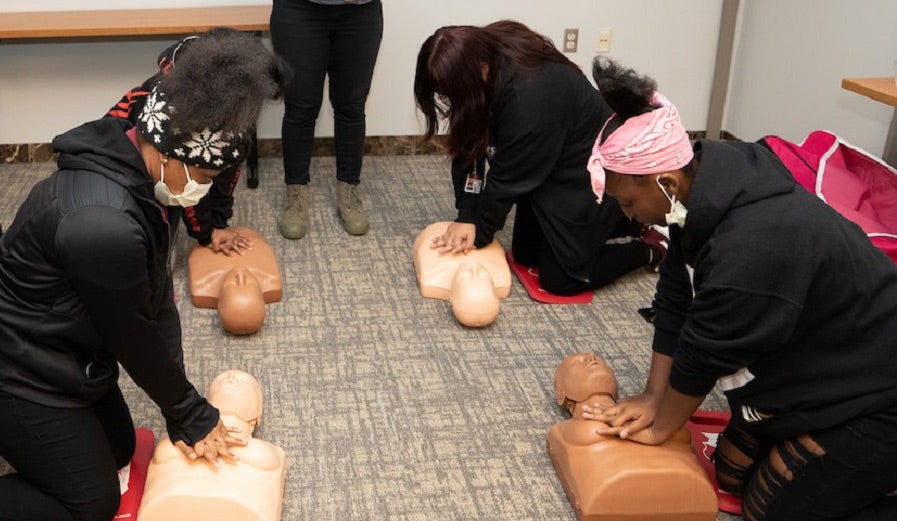 The Illinois Heart Rescue (ILHR) program at the College of Medicine has made great strides in increasing the chances of surviving a sudden cardiac arrest. By training community members in the proper application of CPR, the program ensures that bystanders can intervene and provide life-saving CPR until medical professionals arrive on the scene. Terry Vanden Hoek, MD, FACEP, head of Emergency Medicine at UI Health, was involved in launching ILHR and is proud of the progress they have made toward greater health equity:
ILHR has trained more than 30,000 Chicagoans in CPR and provided over 50 automated external defibrillators to groups that could not afford them.
The program has ensured that a greater number of Black, brown and female mannequins are used in training, part of the program's goal of reducing disparities in the application of CPR.
Marginalized Chicago communities served by the program have seen significant increases in the percentage of cases where bystander CPR was performed, with increases as high as 53%.
Modified on March 31, 2023