Dr. Terry Vanden Hoek Elected to National Academy of Medicine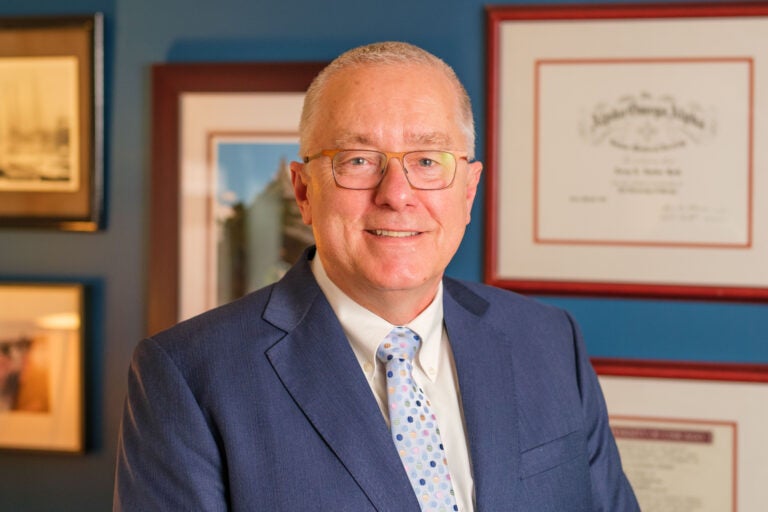 Terry Vanden Hoek, MD, FACEP, professor and head of Emergency Medicine at the University of Illinois Hospital & Clinics, has been elected to the National Academy of Medicine. Election to the academy recognizes individuals who have demonstrated outstanding professional achievement and commitment to service and is one of the highest honors in health and medicine. For Dr. Vanden Hoek's election, the academy cited "his leadership in CPR that has changed worldwide practice and significantly improved cardiac arrest survival in Illinois. He has received over $30 million of extramural funding to improve care for vulnerable populations and his work ranges from novel peptide development for cardiac arrest treatment to artificial intelligence-monitoring for COVID-19 patient protection".
With a focus on emergency cardiovascular care, preventive emergency medicine and addressing heath disparities, Dr. Vanden Hoek's accomplishments are both numerous and impactful. His research into cardiac and emergency care spans decades and includes examination of clinical aspects of cardiac care, use of herbal compounds in care, and patient-integrated coordinated care.
He provided leadership in developing training programs to help community members recognize signs of cardiac arrest and safely and effectively apply CPR, both here in Illinois and in India. He has also spearheaded efforts to improve safety and effectiveness of CPR within clinical environments.
Dr. Vanden Hoek also provided leadership for UI Health's Better Health Through Housing program, which seeks to address health inequities while reducing emergency room visits for people experiencing homelessness. Through an integration of healthcare, housing and human services the program fosters a sense of home, independence and self-determination as unhouse individuals reintegrate into their community.
One of his most recent projects was the CHAMPIONS NETWork summer program, which trained high school students to become health advocates in underserved Chicago communities, with the dual aim of addressing health inequities as well as introducing students to post-secondary educational and career pathways in the health sciences. Now, the UI Health CHAMPIONS initiative remains an important program that partners with nearby high schools to empower youth to improve community health and prepare them for careers in healthcare.
"Membership to the National Academy of Medicine is among the most distinguished recognitions of outstanding professional achievement and service to advance our understanding and practice of modern medicine," stated UIC Vice Chancellor for Health Affairs Dr. Robert Barish. "Having known Dr. Vanden Hoek for many years as a colleague and leader at UI Health, I am extremely pleased and proud to see him bestowed this tremendous honor. Dr. Vanden Hoek's naming to the National Academy of Medicine is an acknowledgement of his contributions and innovations within emergency medicine to dramatically shift how we think about interventions for the most vulnerable populations. With significant contributions focused on public education about bystander CPR through projects like Illinois Heart Rescue and mobile CPR units in India, Dr. Vanden Hoek is an example of our faculty making a difference in our community locally, nationally and across the globe."
Modified on October 11, 2023