UI Health Specialty Care Building Featured on Living Healthy Chicago
UI Health Specialty Care Building Featured on Living Healthy Chicago Heading link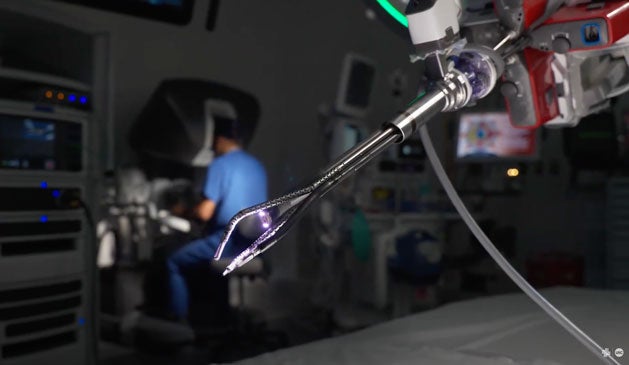 UI Health was recently a featured partner for WGN's Living Healthy Chicago with a 3-minute video focusing on UI Health's new Specialty Care Building (SCB). Viewers are taken inside to see the SCB's modern architecture and some of the cutting-edge technology being used for patient experience and clinical care. Dr. R. V. Paul Chan, director of the Pediatric Retina and Retinopathy of Prematurity Service, Dr. Simone Crivellaro, director of Minimally Invasive Urology, and Dr. Francesco Bianco, director of the Advanced Robotic Surgery Lab, are interviewed about the variety of same-day outpatient procedures available at the SCB.
The SCB opened to patents in September, 2022. Designed to meet the growing need for specialized services and outpatient surgery in the Chicago metropolitan area, this state-of-the-art facility has nearly 200,000 square feet of surgical and patient care space dedicated to providing exceptional health care, and is projected to serve 600 to 800 patients per day. UI Health is currently promoting the SCB with its latest TV ad UI Health Specialty Care Building: A New Foundation for Expert Care.
The Living Healthy Chicago segment can be viewed below.
Living Healthy Chicago: UI Health Specialty Care Building Heading link
Modified on December 16, 2022