UI Health Researchers Address Ongoing COVID-19 Issues
Long COVID: Understanding the Causes and Mitigating the Impacts Heading link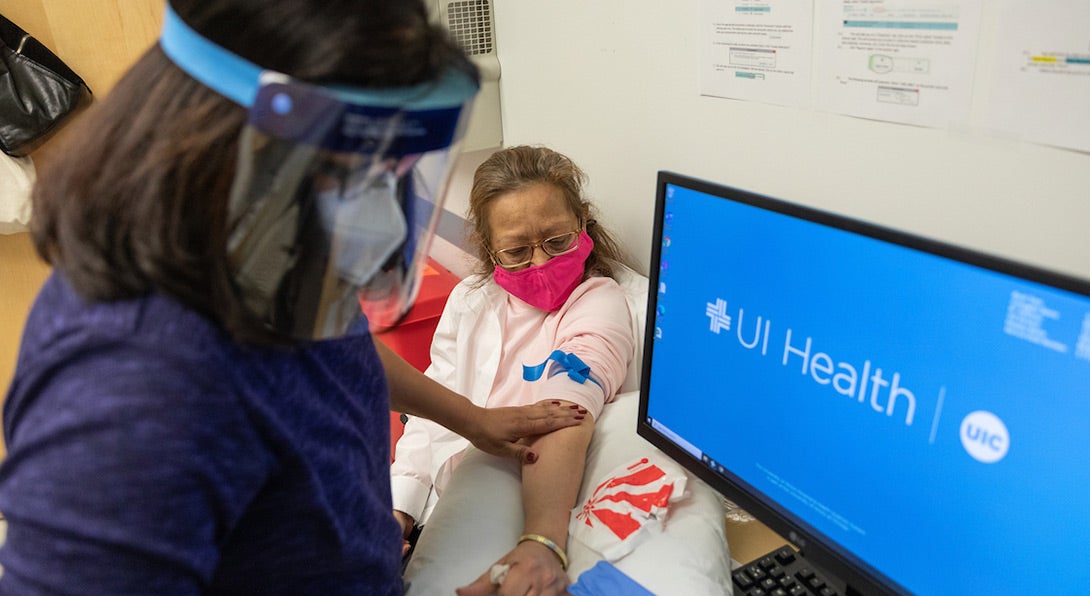 A team of researchers is receiving $22 million of funding from the National Institutes of Health to study the emerging health condition commonly known as long COVID. Dr. Jerry Krishnan, UIC associate vice chancellor for population health sciences, and Dr. Jonathan Klein, UIC associate vice chancellor for research, are leading an Illinois-based research consortium called ILLInet RECOVER. Over four years, and in partnership with health centers, community-based organizations, and faith-based organizations in Chicago and Peoria, the study will increase our understanding of long COVID-19 in adults and its impact on vulnerable communities in both urban and rural areas.
Specifically, the UIC researchers are studying what makes an individual vulnerable to long COVID-19, which is among the conditions known as post-acute sequelae of SARS-CoV-2 infection. In addition, researchers are exploring factors that might be protective against long COVID and interventions that can help people recover as quickly as possible if they do experience these long-term effects.
"We want to better understand whether a patient's recovery differs according to the strain of SARS-CoV-2 that caused COVID-19; health history and lifestyle, including vaccination status before infection; and the role of social and environmental factors," said Dr. Jerry Krishnan, lead principal investigator. "Answers to these questions will help us to support the people and communities most impacted by COVID-19."
Novel Approach to Preventing and Treating COVID-19 in Vulnerable Populations Heading link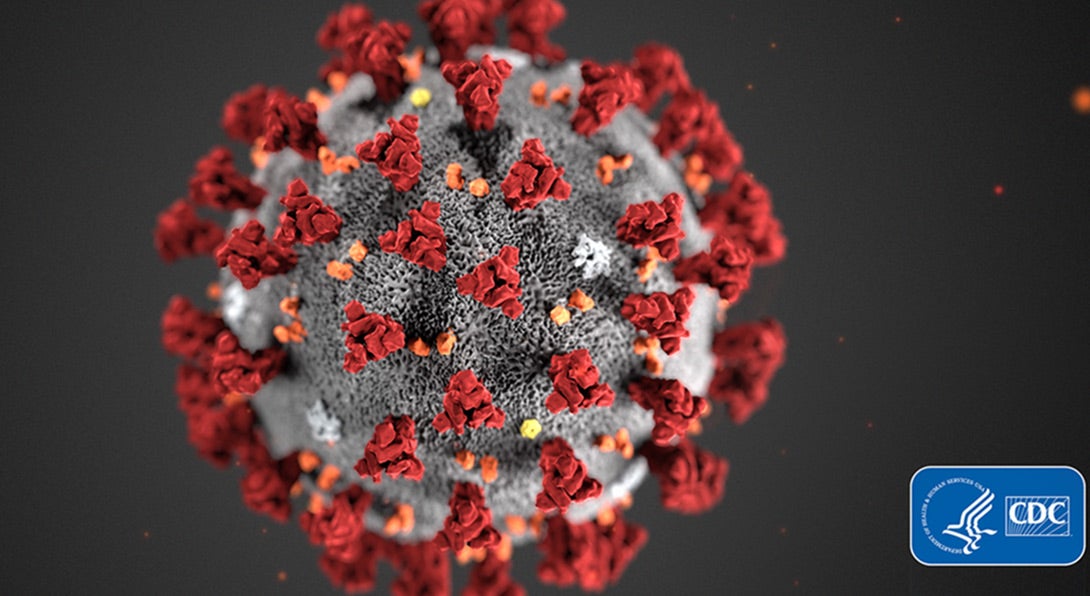 Asrar Malik, professor in the department of pharmacology and regenerative medicine at the College of Medicine, and Jalees Rehman, professor in the department of pharmacology and regenerative medicine and the department of medicine, are leading research into an engineered molecule that has the potential to reduce lung injury and death induced by variants of COVID-19. The drug acts by competing for the spike protein and effectively soaking up viruses before they can bind to and enter cells. Results suggest that the new treatment may have broad efficacy against newly emerging variants of the virus.
"Vaccines remain the best option for preventing infections, long-term complications, and death from COVID-19, but vulnerable individuals who are at risk of developing severe COVID-19 include those who are unvaccinated or immunocompromised and therefore their immune system cannot protect them as well even after receiving vaccinations and boosters," Dr. Rehman explained. "In addition, new variants of SARS-CoV-2, such as the most recent omicron variant, may partially evade the immune system and can cause breakthrough infections. For all the vulnerable patients, we need to create an array of treatments so that health care providers can choose the most appropriate drug or combination of drugs, depending on the individual patient's disease stage and severity."
Modified on September 28, 2022