Home-sewn Face Masks for COVID-19 Response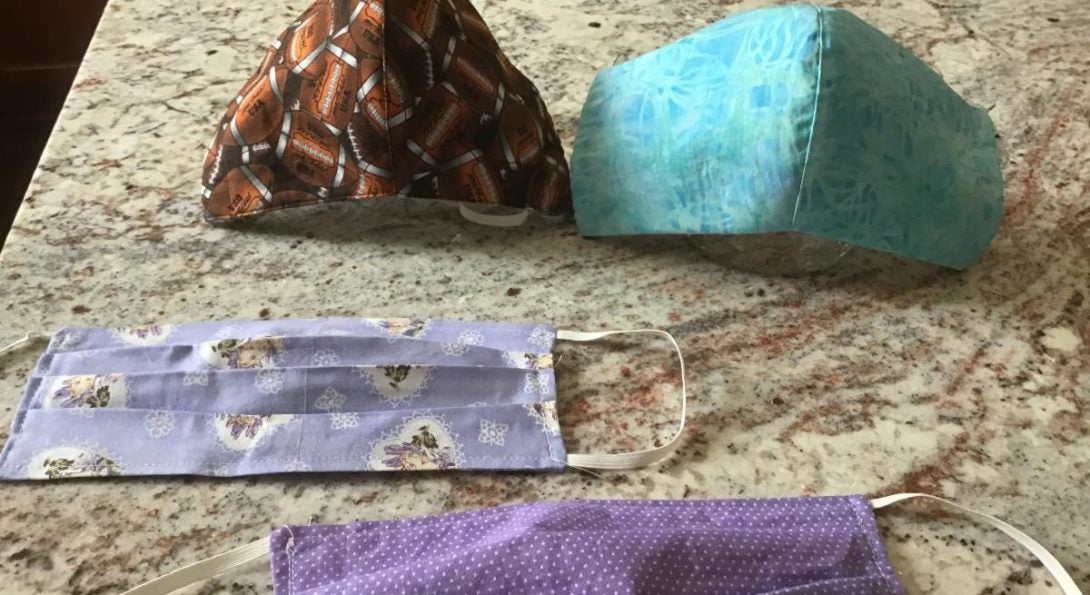 Interested in sewing cloth face masks for UI Health?
Makers across the country have mobilized to create home-sewn masks in support the safety needs of our community and patients. We are extremely grateful for the generosity of time and supplies to help keep everyone safe during this pandemic.
Please download these instructions for how to sew these home-made cloth masks. If possible, material should be 100% cotton, tight-weave quilting fabrics or tight-weave cotton muslin. You may also review the following links which provide additional information on the making process. Please note, the websites listed below follow CDC guidelines and have links to the CDC webiste. Unlike N95 masks, these are not designed to prevent the spread of COVID-19 entirely; however, they will mitigate this risk and the CDC has approved them for use.
Cloth Face Mask - Folded Option
Cloth Face Mask - Fitted Option
Once you have reviewed this information please fill out the survey below. Upon receipt of your survey response you will receive follow-up instructions for delivery of completed masks to support UI Health.
Thank you for your support and interest.