Listen - Activate - Transform
Civic and community engagement is a hallmark strategic priority at UIC. This commitment is codified into our mission as Chicago's only public, research university and is indeed evident throughout every college and unit across campus. Across many diverse disciplines, including health care, education, urban development, or arts and culture, to name just a few, we strive to work with communities and the organizations that serve them, not only to study them.
As many individuals across our university community have mobilized and re-organized research and service activities to provide COVID-19 pandemic response and relief to our local and regional efforts, we hope to seed and foster greater campus collaboration to address the needs of communities and neighborhoods that have faced disproportionate hardship and harm because of COVID-19.
The city of Chicago has looked to UIC as a partner in addressing racial disparities in health, technology, and service that have been laid bare by COVID-19. School of Public Health Dean Wayne Giles and Marcus Betts, Assistant Vice Chancellor for External Engagement, both serve on the Mayor Lightfoot's Racial Equity Rapid Response Team and Dr. Amalia Pallares, Associate Chancellor and Vice Provost for Diversity, is a member of the Mayor's Recovery Taskforce. Their work, on behalf of UIC, when coupled with existing COVID-19 response and recovery efforts happening across our campus, exemplify the role UIC plays in addressing and responding to COVID-19, all while keeping our rich history of community engagement at the forefront.
As COVID-19 continues its prevalence across our region, the need to coordinate university efforts is more important than ever. UIC's multidisciplinary academic and research network, including that of our academic health enterprise of UI Health, are uniquely positioned to be astutely responsive to our community partners' needs in ways that may directly address immediate concerns as well as set the stage for long-term partnerships.
With the support of the UIC School of Public Health, the UIC COVID-19 Community Engagement Strike Force was established. Led by Dr. Jeni Hebert-Beirne, Interim Associate Dean for Community Engagement at the School of Public Health; Dr. Jennifer Brier, Director of the Program in Gender and Women's Studies; and Dr. Marc Atkins, Director of the Institute for Juvenile Research and the CCTS Community Engagement and Collaboration Program, the Strike Force is a collaboration of members from across campus with the goal to identify various community needs and organize our university expertise and response. This group is focused on taking immediate action to meet the needs of our community partners as they support direct relief and recovery efforts in areas of our Chicagoland community most affected by COVID-19.
COVID-19 & Racial Justice Community Scholar/Research Pilot Awardees Selected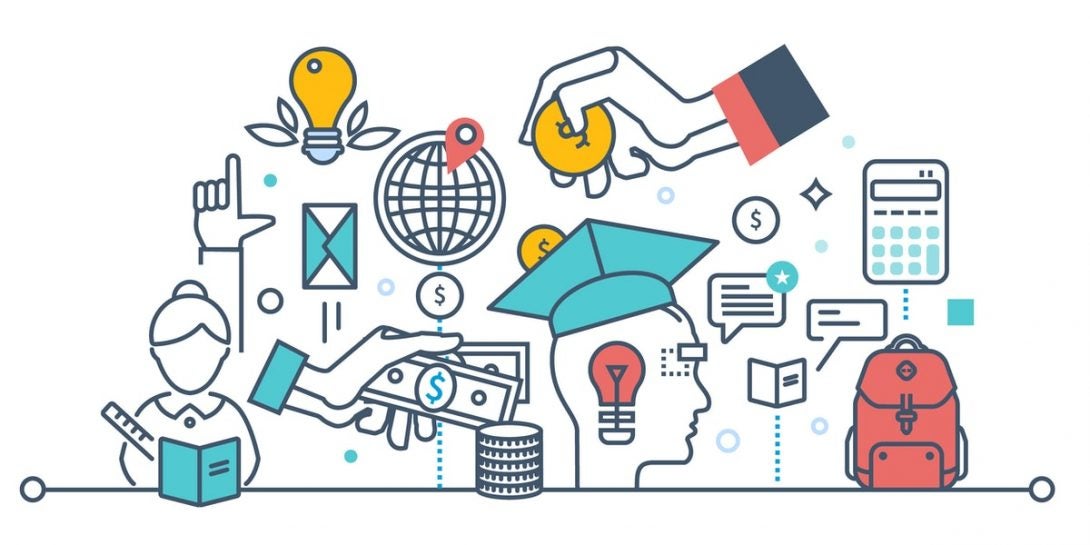 Five awardees were selected to receive $10,000 pilot awards provided by the Center for Clinical and Translational Science, the Institute for Policy and Civic Engagement, and the Institute for Research on Race and Public Policy. Congratulations to our awardees!
1. Saria Lofton, Ph.D., RN: "Grow Your Groceries Evaluation"
2. Pamela Pearson, DNP, CNM.: "Melanated Midwives"
3. Barbara Ransby, Ph.D.: "Equity and Transformation (EAT) Collaboration"
4. Gayatri Reddy, Ph.D., and Anna Guevarra, Ph.D.: "Winthrop FamilyOral History Interviews"
5. Laurie Reynolds: "Chicago 400 Alliance Webinar Series"
GET INVOLVED TODAY
Now, with the Strike Force gaining momentum, we are reaching out to our entire campus to provide a platform for interested faculty, students, and staff to support our community and fulfill our commitment to civic and community engagement. We recognize that the work many of you have already started to mobilize through your existing community partnerships could be strategically connected in response to the COVID-19 pandemic.
Share Your Expertise

Support community partners with creative messaging and creative messaging strategies or provide other technical assistance such as grant writing, strategic planning or resource compilation.

Involve Your Students

This is an opportunity to create UIC structures, norms and experiences in community-engaged scholarship that is grounded in community priorities and lived experiences.

If you see an opportunity to engage students you know in the support of our community, complete the survey here.

Join a Technical Response Team

We are keeping a repository of individuals that are committed to quickly responding to the needs of our community among several key areas of expertise.

Do you have a specialization in grant writing, strategic or financial planning, or navigation of community resources? If so we'd like you to join a team – complete  the survey here to find out more.